Fish Report for 10-18-2019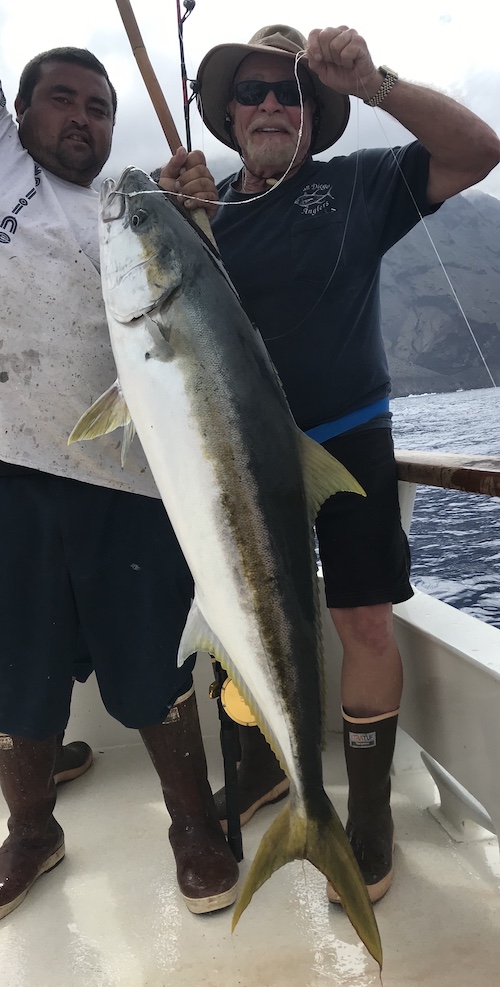 Sporty
10-18-2019
Tim Ekstrom

A little sporty on the way across but we got through it with our sense of humor intact. Always is the rule in long range fishing: What goes down must come up. Overall the season thus far has provided far more good, even exceptional, rides across than the opposite. Such is why we were able to absorb a little of Neptune's punishment with a stiff upper lip. It was our time.
No harm done we close out this voyage on a strong note reveling in the good fortune and good times.
There were a few key moments that really set this run apart; moments that will last a lifetime in our fishing memories. Touching upon that in the final evening speech we were all reminded of the blessing such incredible access to Isla Guadalupe represents. Relish it anglers; nothing in this realm is a given. Tomorrow we turn and burn again setting forth on another of our signature Royal Star, Saturday to Saturday, seven day runs. Looking to mix it up a bit we'll try a different tack in the beginning before another round in "The Crucible" below. Photo today features a true friend and Royal Star angler whom is now a nigh legend in the world of fishing long range. Bob Dawson picked off his personal best a couple of days prior with this beautiful, 48 pound yellowtail.