LOCAL MULTI-DAY OPEN PARTY FISHING TRIPS
CATCH EXOTIC FISH IN OUR LOCAL WATERS!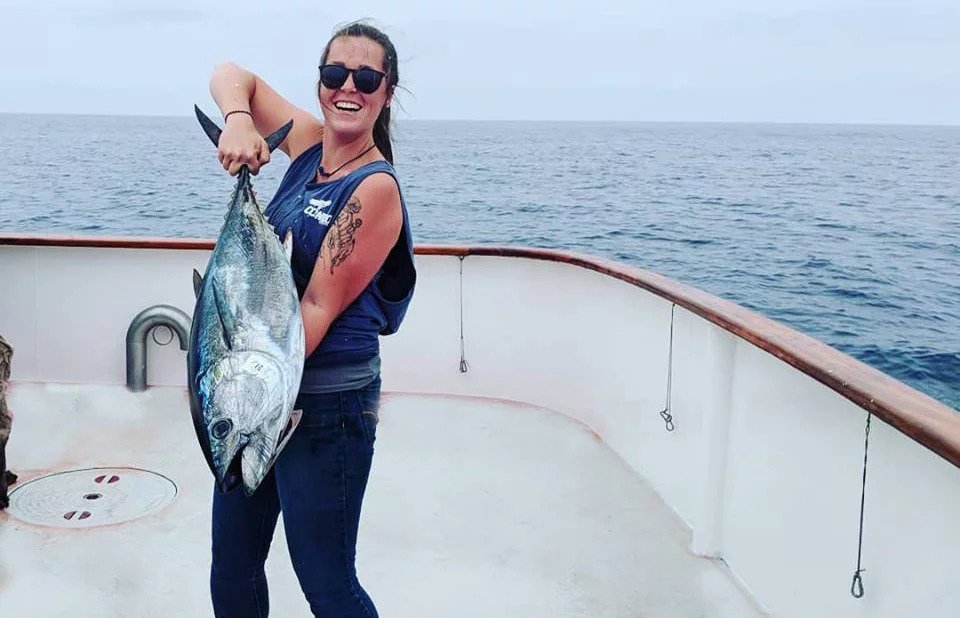 What is local multi-day open party fishing?
Multi-day fishing is a very unique style of fishing trip made possible by the excellent fishing conditions found in San Diego & Mexican waters. From early summer on into the fall exotic game fish migrate north from Mexican waters into the range of our fleet. Some of the best fishing is found often between 30 - 200 miles offshore along the baja coast and outerbanks. Mult-day trips can range from an 1 night on the boat to 3-4 days out fishing. .
If you want to catch some of the biggest and most exotic fish, than a multi-day trip is for you! This is southern California sportfishing at its finest!
START PLANNING YOUR NEXT ADVENTURE

What To Expect On a Trip
Easy Check-In

Like our other trips a multi-day trip starts by checking in at the Charters & Tickets office. Most of our multi-day trips leave at night so you will likely be arriving between 4 & 7pm. When you check in with the office staff they will make sure you are set you up with rental gear if needed and any fishing licenses that may be required, they will also assign you a bunk to sleep in.
Amenities on the Boat

All multi-day trips include bunks, pillows & blankets. There are also showers on every boat. (Pro-tip: You can reserve your bunk in advance, next time you are bunking a trip ask for a bunk) Stateroom accomodations are also availible on many boats which give you privacy in your own room, great for couples.
Gearing For Your Trip

Once you have finished checking in, it is a good idea to visit the onsite tackle shop to make sure you are equipped with the right gear for the upcoming fishing trip. Now you are ready to head down to the boat and begin your adventure!
What Kind of Fish Can We Catch?
During the summer months you can expect to catch:
Bluefin Tuna
Yellowfin Tuna
Yellowtail
Dorado/Mahi-Mahi
Striped Marlin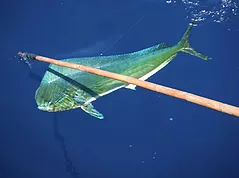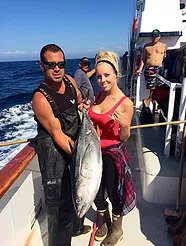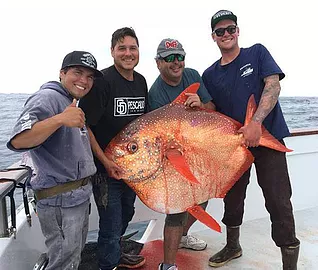 Many of these fish are caught trolling jigs or pitching live bait to schools of fish. Often times the key to success is finding fish underneath floating kelp paddies
All Sportfishing boats at Fisherman's Landing are Coast Guard approved and individually owned and operated by captains who have logged many years of experience fishing. Every vessel in our fleet is custom designed for your comfort, safety and fishing enjoyment. Our boats also include:
A full array of state-of-the-art marine electronics
Live bait systems with large capacity tanks
Refrigerated fish holds to keep your catch fresh
Full service galley providing food & beverage including beer
All licenses and permits for fishing mexican waters
Experienced Professional and courteous crew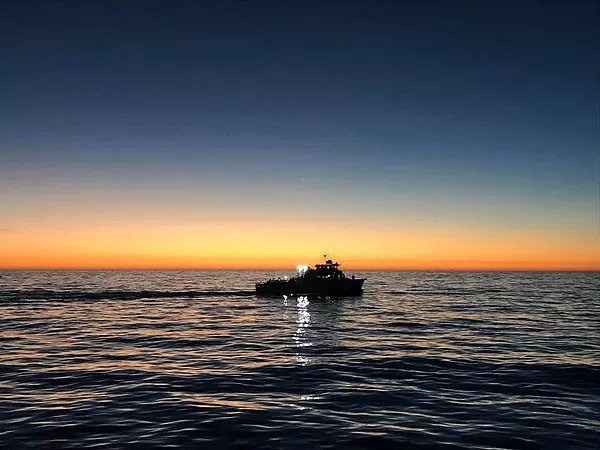 FOLLOW US #FISHERMANS_LANDING