First time fishing tips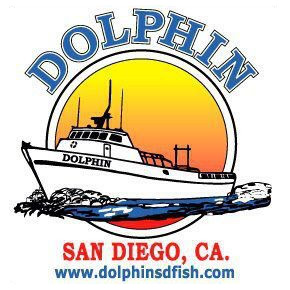 Dolphin Sport-fishing is a luxurious half day fishing vessel located at Fisherman's Landing in Point Loma. The Dolphin runs family-friendly fishing trips & open party deep sea fishing trips. Learn more about the Dolphin's special fishing trips
HERE
The following information will provide you with a better understanding of what you can expect during your trip.
---
What to bring with you?
Sun Protection
You will be exposed to the sun during most of your trip. Even when conditions are overcast, the Sun's UV rays will still penetrate through the cloud cover and can still cause sunburn. A combination of sunscreen, sunglasses and a hat will provide you with protection from the sun. Long sleeve shirts are also a good idea. Read this article HERE for more information on what to bring on a half-day trip
Clothing & Footwear
We suggest that you bring a sweater for the morning and afternoon trip. It can get a little chilly on the boat at times.
Shoes or boots with good grip are highly recommended.
Food & Drink
The Dolphin has a great galley on board that offers a variety of hot food, snacks and beverages. You may bring your own food and snacks inside of a backpack if you like.
NO ALCOHOL or COOLERS
Book Online
---
Adult Fare: $70.00
Seniors Fare: $60.00
Juniors Fare: $60.00
Military Fare: $60.00
---
Services Offered
Fishing License's
1 Day California Fishing License's are available for purchase at the landing upon check in for $17.02. Annual California fishing license's are also available for California Residents at our tackle shop.
Tackle Rentals (available at the Landing)
Tackle rentals are available from the Charter & Ticket office for $15 per person. This package includes a twenty five pound setup (rod & reel), 4 hooks, and 1 four ounce sinker. The deckhands on the boat will tie up your hooks and weight once you are on the boat.
Fillet Service (On the boat)
At the end of your trip a fillet service will be offered for those who want their fish filleted. The cost per fillet is usually a dollar per fish. A deckhand will come around on the way back in and ask you if you would like your fish filleted.
Bait (Included with ticket)
Live bait (Sardines &/or Anchovies) and frozen squid will be provided on the boat.
---