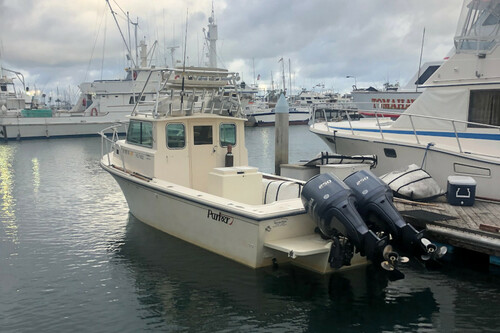 Bight Sportfishing
Owner:
Brandon Hayward
Captains:
Brandon Hayward, Wes Pierson
Mailing Address:

Bight Sportfishing Sportfishing
2838 Garrison Street
San Diego, CA 92106
Boat Website:
www.bightsportfishing.com
Bight Sportfishing specializes in "big game" trips for trophy bluefin tuna. Its 28-foot Parker cruises up to over 30 miles per hour, maximizing fishing time and limiting travel time. Over the past seasons out of Fisherman's Landing, Bight Sportfishing has put anglers on over 100 bluefin over 200 pounds. Open party trips are available, usually on Wednesdays and Sundays. All tackle is provided, if needed. Anglers bring their own food and drinks.