Family Friendly Fishing Trips at Fisherman's Landing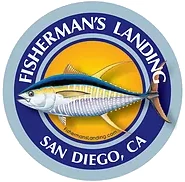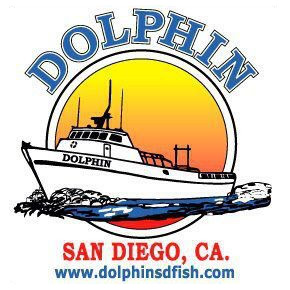 Kids Fish Free Every Sunday!
Watching your child catch their first fish on a deep sea fishing trip makes for an incredibly memorable family experience.
We want to share the magic of deep sea fishing with you and your family. So we are offering you a special deal. On Sunday's, with every adult ticket purchased, one child will fish completely free!
Make Unforgettable Family Memories
Our number one goal is to deliver a memorable family fishing trip experience that you can look back on for a lifetime.
Fisherman's Landing is San Diego's highest rated Sportfishing landing by our customers on Yelp, Facebook & Google, because our mission is to ensure you have an amazing experience. You and your family will be well taken care of, we guarantee it!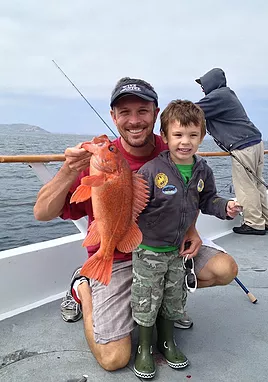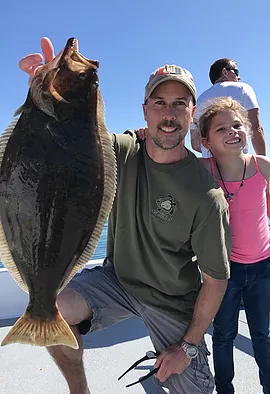 What to Expect On Your Trip
Half-day fishing trips are perfect for family outings and first-time anglers. The trip is only 6 hours and can be taken in the morning leaving at 6:30am or the afternoon 1:00pm. The Dolphin runs open party trips, so you will be fishing with other families and anglers, but the boat is very spacious with lots of room to fish.
Your fishing trip starts by checking in with our friendly office staff who will set you up with everything you need such as rental fishing tackle and CA fishing licenses which are available for purchase. You can also buy sea sick medicine, apparel and sunscreen from our onsite tackle shop. You will then head down to the boat and the crew will check you in and you will be given a bag to store your fish. You have the option of entering a jackpot contest for 5 dollars and at the end of the day the biggest fish wins the pot!
Even if you have never been fishing before, this fishing trip is perfect for beginners. We handle all the technical aspects of fishing such as rigging the fishing gear, so you can relax and enjoy the trip. The crew of the Dolphin is known for their high level of customer service, especially with kids and beginners. Rest assured that the crew will be there to help you throughout the entire trip, so if you have any questions or concerns they are happy to assist.
Not only do you get to enjoy the thrill of ocean fishing, but the sightseeing is fantastic as well, with beautiful views of the Point Loma vista & cliffs as well as a variety of local wildlife and you might even see a whale or a pod of pacific white-sided dolphin.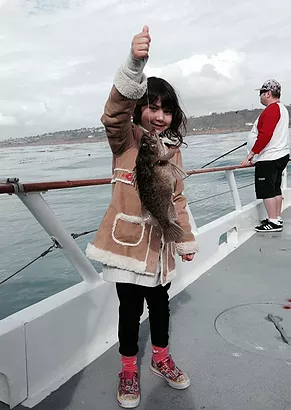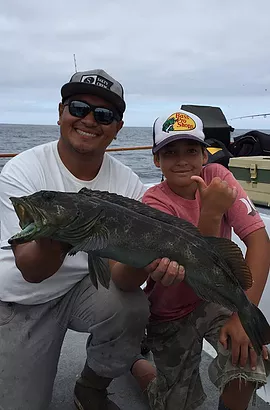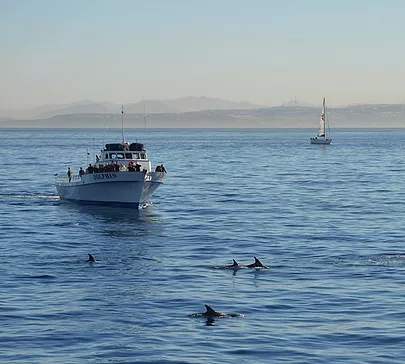 Where Are We Fishing and What Can We Catch?
The captains have a variety of special spots up their sleeves, but most of the time you will be fishing off the coast of Point Loma, roughly about a mile offshore. (You're still within sight of land).
The two most prized fish to catch on the half-day are the California Yellowtail and the White Seabass, also know as a Ghost, but you will more commonly catch:
Calico Bass
Rockfish Species
Sculpin
Halibut
Sheephead
Barracuda
Bonito
Lingcod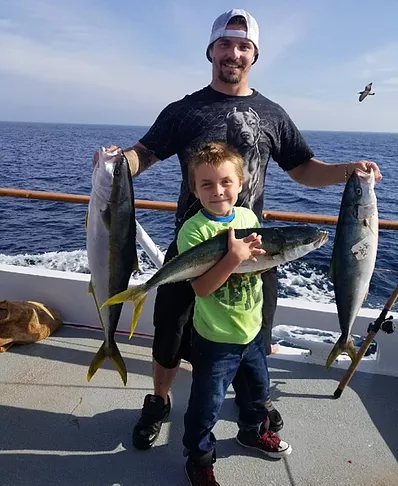 About The Boat
The Dolphin is a smooth riding 85 ft long 25" ft wide vessel. She is a tried and true coast guard certified vessel with plenty of room to fish. The Dolphins galley can seat up to 60 people and there is seating above the main deck.
Fishing with us is not "roughing it" The boat has a full service galley and a full time cook to whip up meals and snacks as you fish. Beer for the adults and soda for the kids.
Tired of fishing? Just head below deck and enjoy a cup of hot chocolate or coffee and relax in the galley. At the end of your trip the crew can even fillet and bag your catch for you to take home and enjoy. Rockfish makes amazing fish tacos.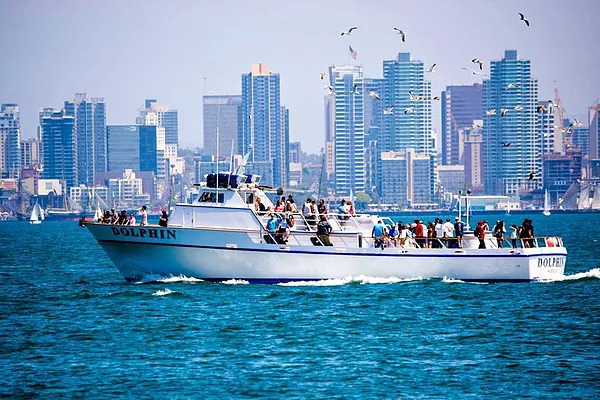 About The Captain
Jason Coz has been the Captain of the Dolphin for over 22 years and he has been fishing his entire life. He brings an extremely high level of customer service and fishing knowledge to every trip. Half-day fishing is Jason's specialty and you can count on him to get you on the fish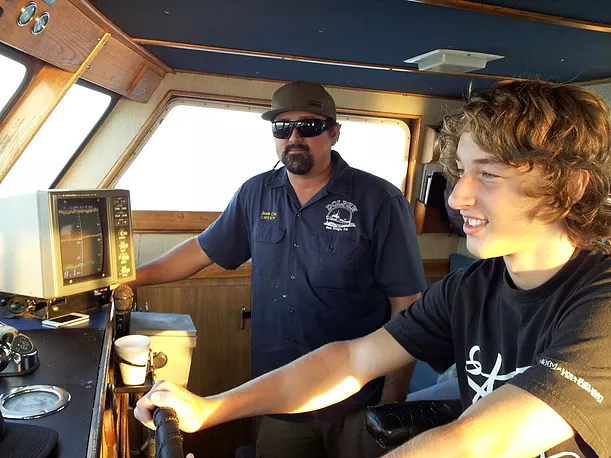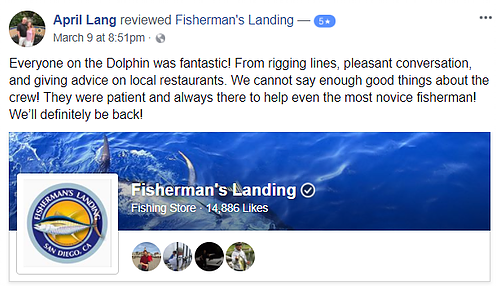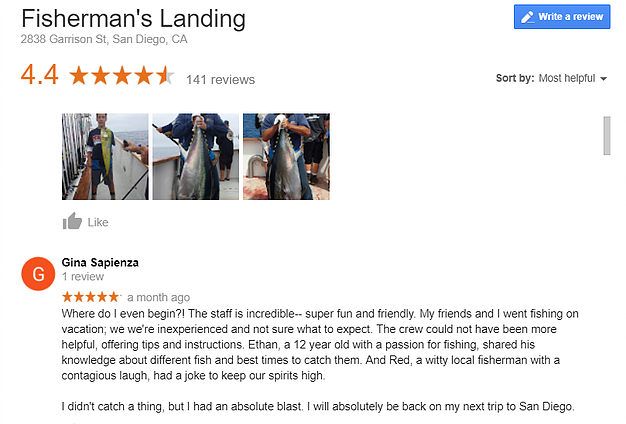 `