Fish Report for 9-16-2023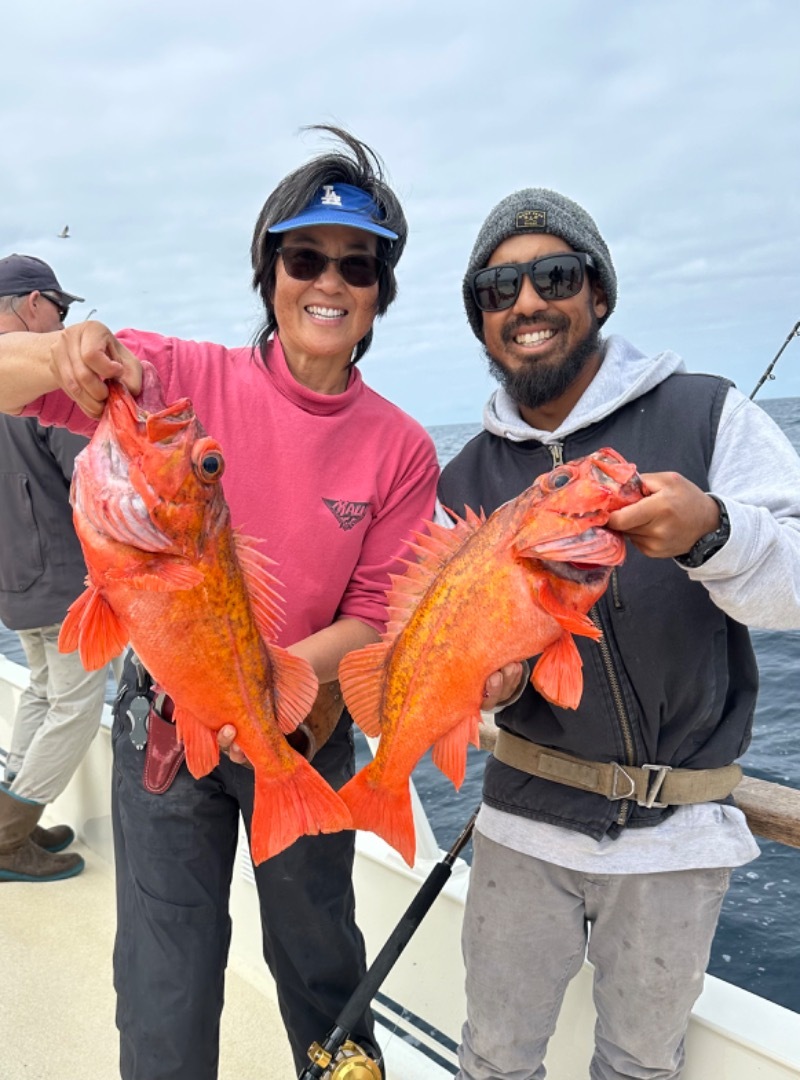 Smooth finish
9-16-2023
Alex Natipadab

Slow rise this morning. Everyone is feeling a little sore from all the yankin' and crankin'. With our quota met on BFT, we spent the day trying to add variety to the already great catch. A fine day of white meat fishing was had in absolute flat calm weather. As we break down our tackle at days end, anglers share laughs and stories over a beautiful sunset. Another great trip to add to the memory book.

Such a pleasure as always fishing with Chris Yamada, Marlene, and the gang. It's almost like fishing with family. Thank you Chris!
Today's photo is long time Royal Star veteran, super fisherwoman, our friend, mamasan Marlene Yamada. Just a sample of the tasty critters from today.