Fish Report for 9-22-2022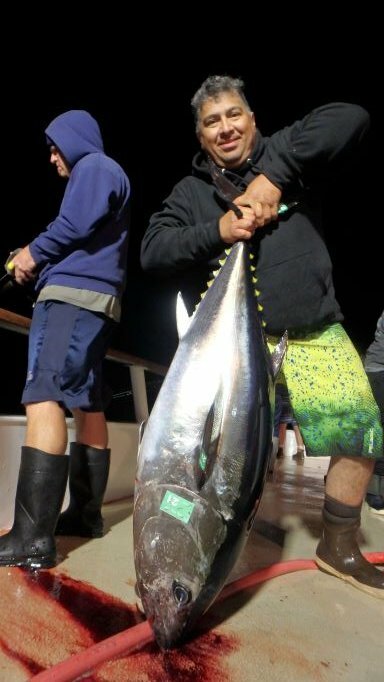 The Eddie Bomb
9-22-2022
Royal Polaris Crew

Well, we had a great day, or should I say night. We had limit style Bluefin tuna fishing. It was fast, hot, and heavy. Most of the fish were in the 40-to-60-pound range, with a few larger ones. The day was slow, but we did manage to put a few tags on some Dorado.
But let's talk about the things that work, and the things that work excellent. The Shimano flat fall, the Diawa Ski jig, and the Eddie Bomb. Well 70 percent of our limits style fishing tonight was caught on the Eddie bomb. Yes, we caught fish on the other jigs, but the Eddie bomb out fished everything we had on the boat tonight, and last night, and the trip before. So, if you don't know, now you know.
The Eddie Bomb is the way to go. We are now on the drift, everyone is sleeping, and I'm up telling you about our bite. But I'm going to close for now, and I will be off next trip, and Gunny Miles will be doing the reports. So, until next time, wish us luck. Team R/p.