Fish Report for 8-2-2022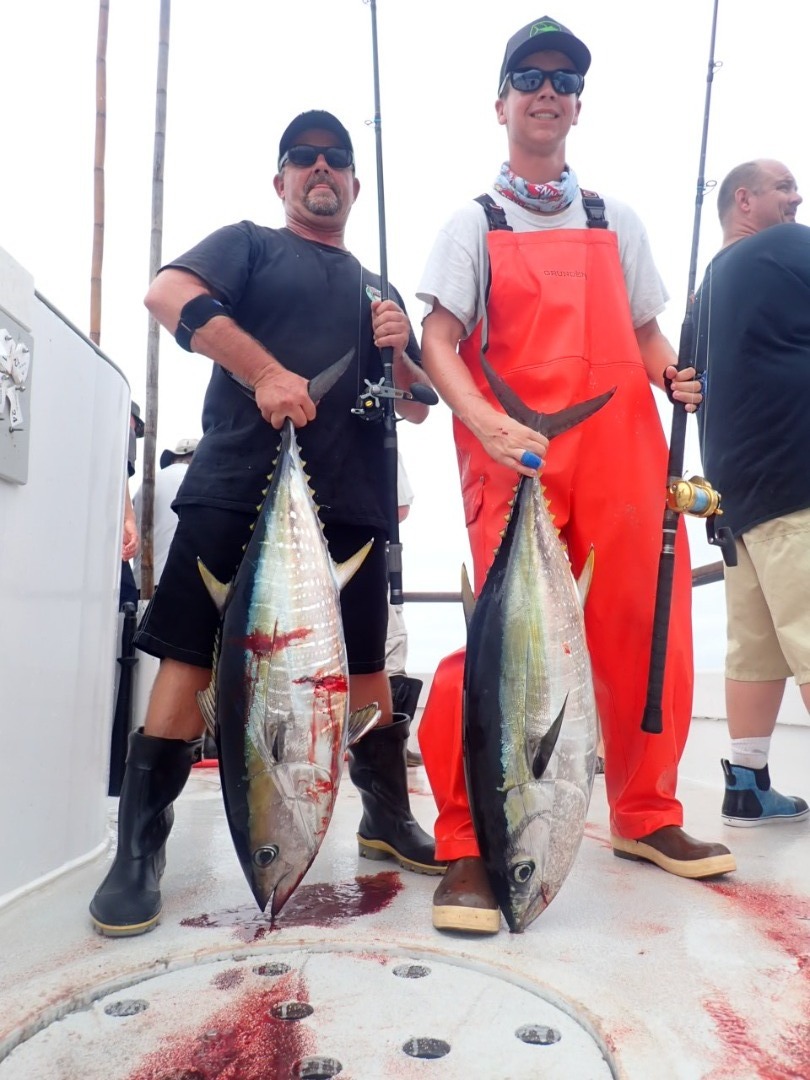 Aug 1 (8 day) Izorline and Turner's Outdoorsman sponsored
8-2-2022
Team Searcher

Good morning:
We started scratching this morning all morning on these premium grade tuna. It started to die out around 10am but we have had a few good go-arounds. We moved south down the edge and started seeing it good again and we're starting to scratch on them here. The majority of them are 18-30lbs.
Good evening,
We had some good tuna fishing again this afternoon at the Rocks. There were some small ones mixed in towards the end of the day, but lots of 18-30# fish. Very fun fishing.
We also managed to scrape up a dozen more wahoo as well, and so we got everyone at least one wahoo which we are very happy about.
We took off at dark and are headed for The Ridge for tomorrow. We'll be there after lunch.
Captain Mike and the boys