Fish Report for 1-7-2021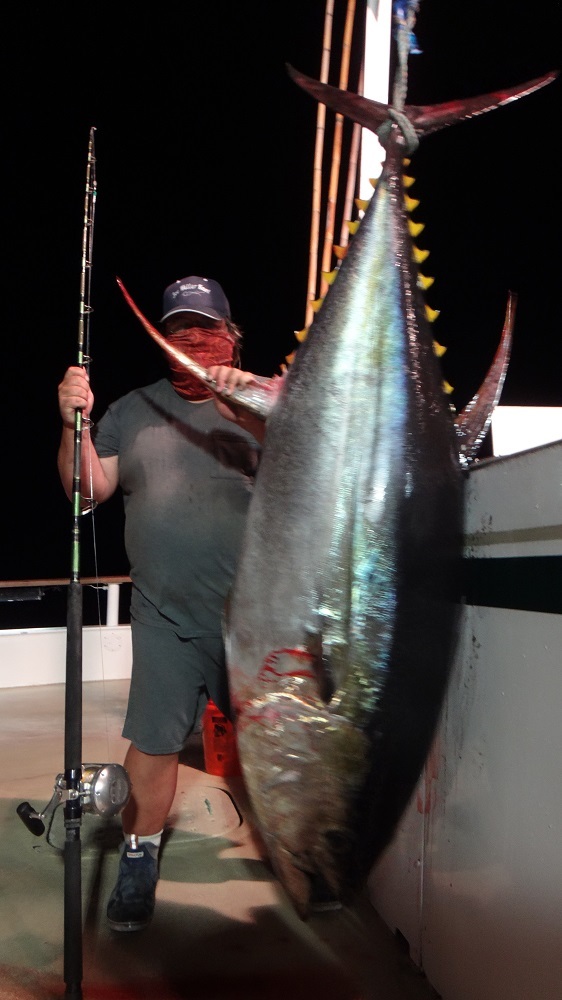 What A Day
1-7-2021
Royal Polaris Crew

Hello everyone;    Well it was one of those days.  We had excellent fishing on Wahoo and Yellowfin.  It was one of those days you dream about.  We had over 100 Wahoo and close to 50 Yellowfin, up to 210 pounds.  Most of the Yellowfin were in the 60 to 100 pound category, with a few going larger, with the largest being 210 pounds.
Our morning started early, with the Yellowfin making the first move.  After the morning Yellowfin, slowed down a bit, the Wahoo didn't take long to make there showing.  We pick off 20 or so Wahoo on the anchor, before pulling it and start trolling. 
We would go through the rotation a few times, before putting the anchor down again.  The good thing about today, everyone on board would get a Wahoo today, and some would even get there daily limit on the skinny speedsters.  Most of the Wahoo were in the 35 to 40 pound range. 
Weather today was overcast skies, 8 to 12 knots of breeze, and a bit chilly for down here.
We will try to make a tank of bait tonight, before calling it a night, so until tomorrow, wish us luck.  Team R/p.