Fish Report for 5-7-2020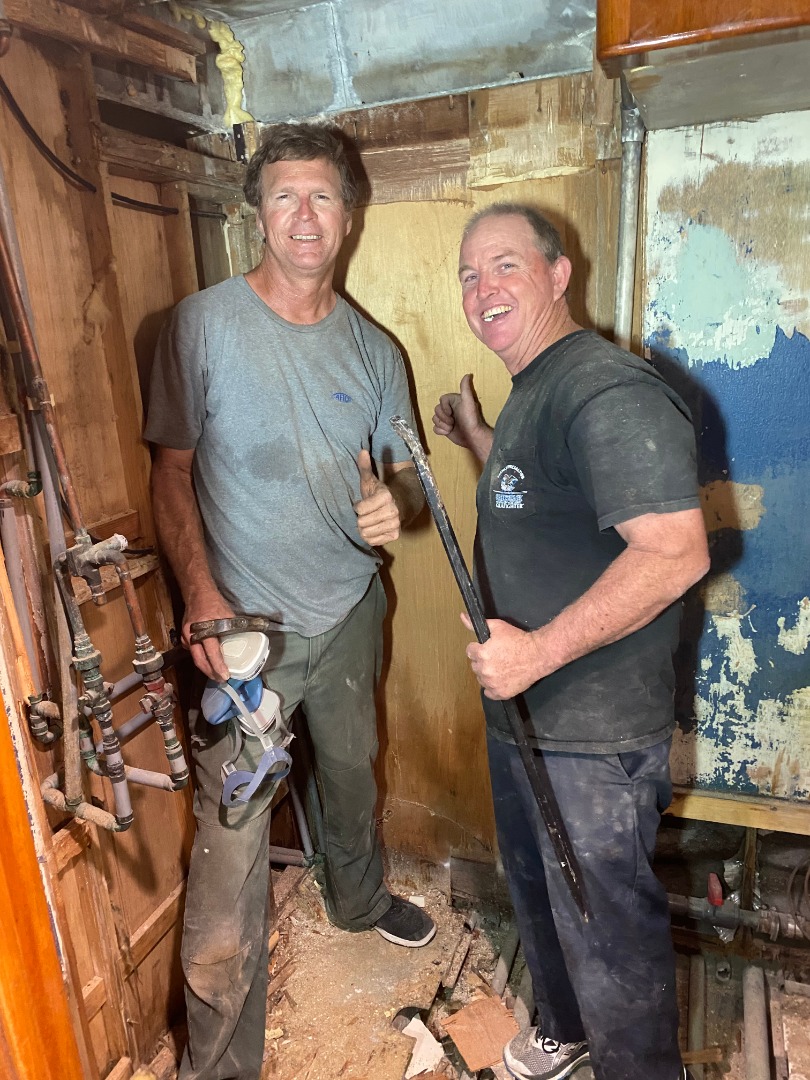 Royal Star Policy Update
5-7-2020
Tim Ekstrom

Greetings Royal Star anglers,
As the season fast approaches we are buttoning up our big projects, including a long awaited overhaul of the aft head, in preparation for voyages soon to come. Before the season begins I want to address several significant questions related to the continuing Covid-19 nightmare, and shutdown, that we are all enduring.
We plan to commence operations as soon as direction is received from the myriad of government agencies involved in the decision to reopen businesses. Implementing recommended disinfecting protocols, and developing more to meet our specific needs, it is also critical for all anglers venturing voyages long range or otherwise to take personal responsibility for their cleanliness and hygiene. The reality of this new era is that we all share equally in the mitigation of risk. Captain's, crew, and anglers will literally "all be in the same boat"on Royal Star. Regular hand washing, use of disinfecting solutions that will be provided, not touching our faces, and all other basic sanitary considerations that may have been taken lightly in the past can not be for the time being. The use of masks for anglers that feel they are of higher risk may be prudent. If individuals wish to bring their own hand sanitizers to augment what Royal Star provides please do so.
Our crew will diligently maintain a regular cleaning/disinfecting regimen of all common surfaces multiple times per day. Handrails, door handles, counter tops, etc. will be wiped with bleach and or disinfecting solutions. We will also adapt our galley seating during meal times to provide more distance between individuals. Longer meal service windows with multiple calls will be the new norm until this virus is defeated. Common utensils such as tongs, spoons, etc. used to distribute snacks will not be used. Finger food for the time being will not be served.
Working collaboratively with our colleagues and the Sport Fishing Association of California we have developed a standard set of health safety guidelines to be used as a template. The entire Royal Star crew will be trained and diligently follow the guidelines that we adapt to our specific on board routine.
In the Royal Star office Tracy has been fielding a number of questions regarding the upcoming Royal Star schedule. Anglers expressing concern for their safety, and our ability to provide a safe environment for their long range fishing voyage, can be assured that we will employ every tool in our power to accomplish safe operation/risk mitigation. That said, as is the case in so many aspects of our lives, anglers must accept that there is no way to completely eliminate risk. But we must continue living. Fear of speculated doom can not be our guide.
We must ask that any anglers experiencing cold and/or flu like symptoms one week in advance of their scheduled long range voyage do not attempt to make the trip. Unfortunately, even though there are still plenty of inconvenient, harmless colds among us, we can not risk that what an individual may have contracted is the Covid-19 virus. The purchase of deposit/trip cancellation insurance, though it will not cover a cancellation due to Covid-19 unless it was purchased before January 1st 2020, or after January 1st 2021, is strongly encouraged as it will cover cancellations due to other viruses and many other unknown variables that may arise.
In closing we will evaluate cancellations on an individual basis. We understand that the current environment is uncharted territory. The fear guiding some is understandable and warranted. We will be as sensitive as possible regarding the refund of deposits. Our foremost goal is to maintain the valued relationships that we have developed with Royal Star clients over the past twenty four years.
Captain Brian Sims, Captain Randy Toussaint, Office Manager Tracy Toussaint, and I, Tim Ekstrom, are always available to discuss the above topics, and any others, directly. Please feel free to call us any time. Today's photo features Captain Brian Sims and I in action demolishing the old shower in the aft head. As this image demonstrates no job is too big, small, or dirty for Royal Star owners, Captains, and crew alike. That said we'd rather be fishing. We are ready! The link below features yours truly sharing this information with the public via KUSI San Diego yesterday morning.
http://my.tvey.es/t9B5D