Fish Report for 2-10-2019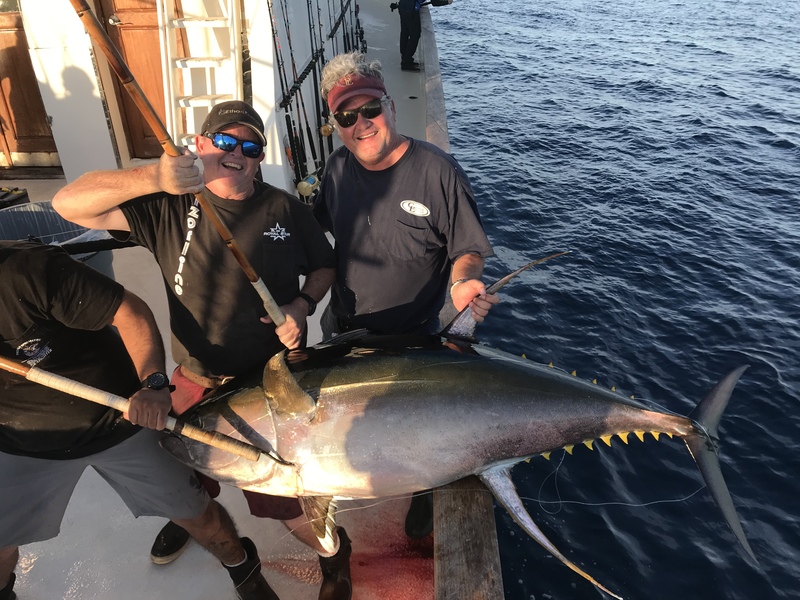 On the water
2-10-2019
Tim Ekstrom

On our way down to Los Cabos to pick up our group before heading out on this 10/16 day fly down/fly back adventure. Graced by the legendary "Las Rocas" group of anglers we are well prepared to "make hay" when the sun shines. And thus far shine it does as we roll south with a stellar load of lovely, lively sardines. Time will pass at a relatively slow rate over the next couple of days as we chew up the miles completing some rigging and small tasks along the way. Otherwise reports and photos will now commence as I command the helm during this voyage.
On an admin note there is still plenty of room available on the first March Mazatlan voyage that is a 100% go. Like the last couple of voyages opportunity abounds in the region with both giant yellowfin and school fish to fill in the gaps along the way. This is a great opportunity to target giant yellowfin on a trip of only four days in an "ultra light load" setting. If the set up holds true there will be abundant opportunities for us to utilize the long range advantage to the fullest. From what we experienced on the first voyage in January the potential to hit it big down there is unquestionable. And what we saw was only the tip of the iceberg.
Photo today features first time Royal Star angler Greg Loudermilk with his chunky 216 landed on the inaugural Royal Star Mazatlan run!