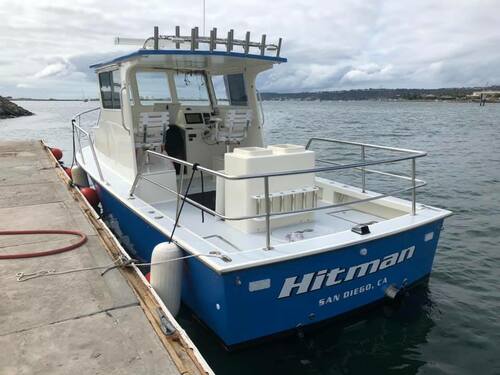 Hitman
Owner:
Captains:
Mailing Address:

Hitman Sportfishing
2838 Garrison Street
San Diego, CA 92106
Upcoming Trips
To make your reservation please click on the green button next to the trip you would like to go on. Then follow the instructions to complete your reservation. Please Note: There is a service charge of 3.50% required for all reservations.
Key:
Passport Required

Meals Included in Price

Permits Included in Price
No trips found.