Royal Star Fish Report for 5-15-2017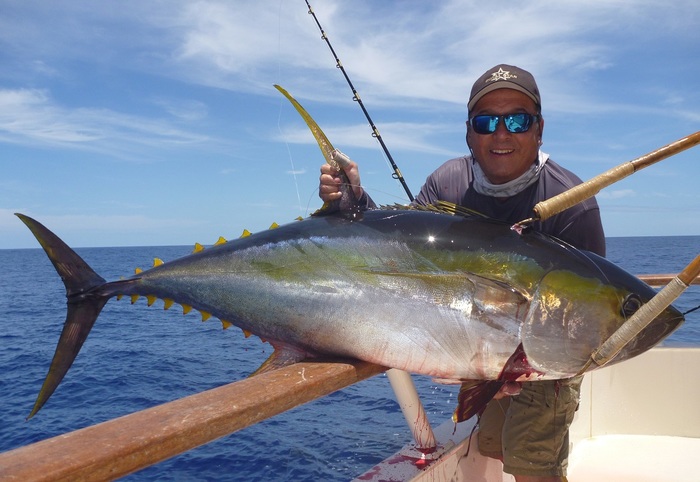 "Ungbelievable"
5-15-2017
Tim Ekstrom

There is a consistency to the fishing thus far that we dread as anglers. In short there is very little around to catch. It's not that the bait is bad, not that the fish aren't biting, not that the weather is crummy, not that the current is wrong, not that our line is too heavy or our hooks too small; it's simply a matter of the fish not being available. This happens albiet rarely in long range fishing; but it does happen.

And when the cycle trends down, or bottoms out, the only thing anglers can do is maintain composure, stick with the go to methods, and wait them out. That is what we are currently engaged in – a waiting game. We've all been through it before, no one is immune to slow fishing, so we'll go with our stategy and see where it places us in the end. Good weather continues to grace the effort and all the variables in our control are consistent with what discerning anglers expect of Royal Star. We are all in all the time, no matter what the Fish Gods serve up.

Furthering the cup half full perspective we are at least catching something; which is leagues ahead of nothing. And today long time Royal Star veteran Russ "Ungbelievable" Ung lead the charge. Three of the last six yellowfin tuna residing in the RSW tank are sporting Russ' tags. At weights ranging from 160 – 200.4 this kind of roll is almost "Ungbelievable". But make no mistake about Russ' genuinely earned good "luck". Having fished with Russ for at least fifteen years I have been party to plenty of occasions when his results told the opposite story. His current run of luck is hard earned and well deserved. Congrats my friend; well done!