Royal Star Fish Report for 2-15-2017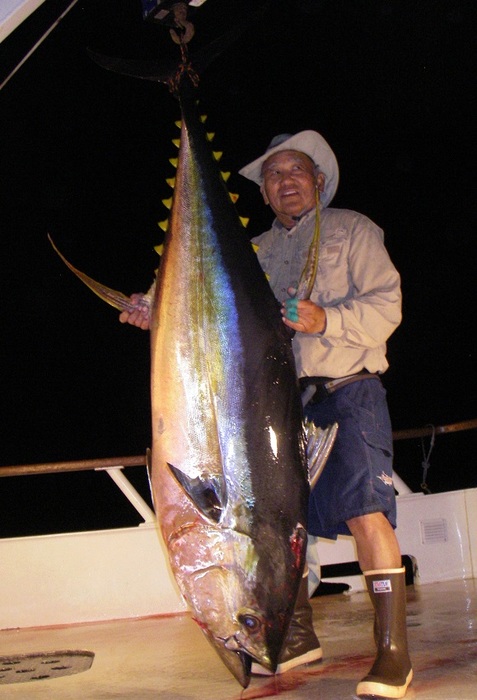 Nice one!
2-15-2017
Tim Ekstrom

A fair shot in the early morning for a couple of dandies and a handful more school fish then a long lull until the early afternoon when we got to scratching again. As is so often the case in these zones time in the water, and time spent stationary rather than on the move, are the two keys to success when it comes to big fish. This go to strategy paid dividends again today when seasoned Royal Star veteran George Takenouchi picked off a fine 220 on the flylined sardine at day's end.

In the arguably most spectacular giant yellowfin tuna desitnation known to fishing we head into day three poised and prepared for bigger and better things to come. It's no barn burner here right now to be sure, but time is still abundant, and there is enough sign around to suggest big potential. Conditions need to straighten out and the fish will move in. A lot of patience is what it will take. Regardless we can not muster a complaint in the way of scenery or potential. This is an awfully fine place to angling for a dream fish. Photo today features George with his well earned prize!