Fish Report for 9-13-2018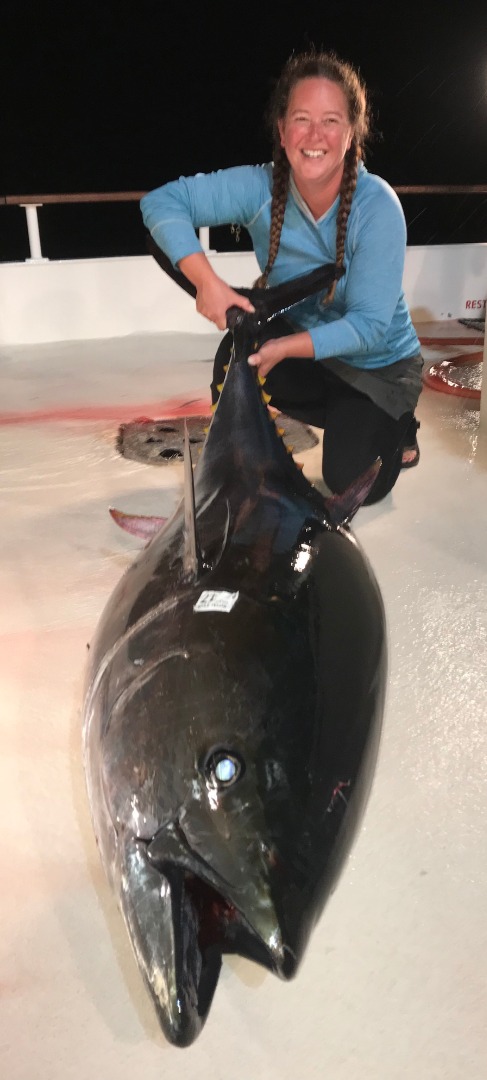 Big Blues
9-13-2018
Tim Ekstrom

A great day of mix and match style angling adding a solid morning and early afternoon of quality yellowtail action into the program before resuming the night time pursuit of Big Blues.
Suffice it to say that by the time we fired the trusty Cats up and headed south for another change of pace tomorrow everyone was gloriously beat from the past thirty six hours of near non-stop fishing. Not empty handed from the night effort it was considerably slower and had a markedly different feel. Typical of the bluefin zone these past few weeks quantity was not the problem - massive amounts of fish were available everywhere. But they didn't want to stick under the boat and only gave up a sparing few relative to their numbers far different than the night before.
So we sail south for a short cruise perfectly timed. Everyone will be rejuvenated by some quality rest ready to target whatever offshore school fish we encounter on the inside in excellent working conditions tomorrow. Photos today feature father daughter team Kim Hogan and Ron Herschberger who scored big on night one with these 222 and 243 pound bluefin tuna.