Fish Report for 12-5-2018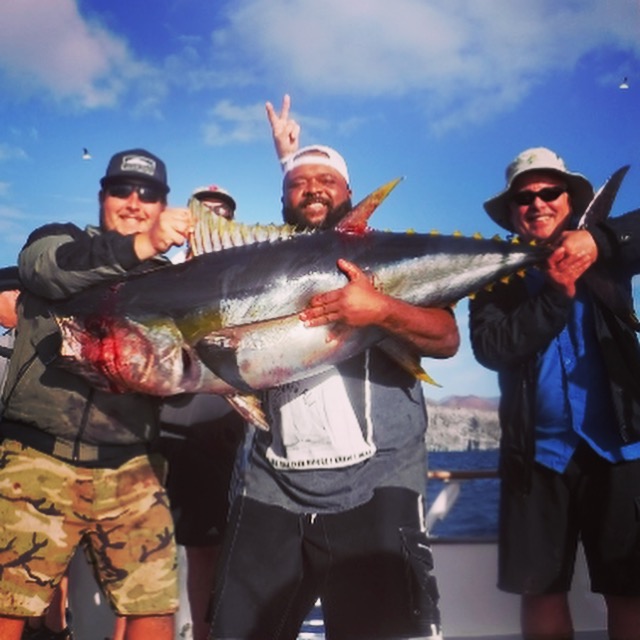 Yellowfin Lullaby!
12-5-2018
Alec Robbie

We are putting the Tuna to sleep here aboard the Polaris Supreme! Great grade again 60-110 lb fish. Big fish paired nicely with great weather. We are loving it!
Here we have Crewman Jake and Chef Roger rocking this Ahi to bed! About to sleep nicely in the 32 degree RSW fishhold.