Offshore Fish Report for 9-12-2018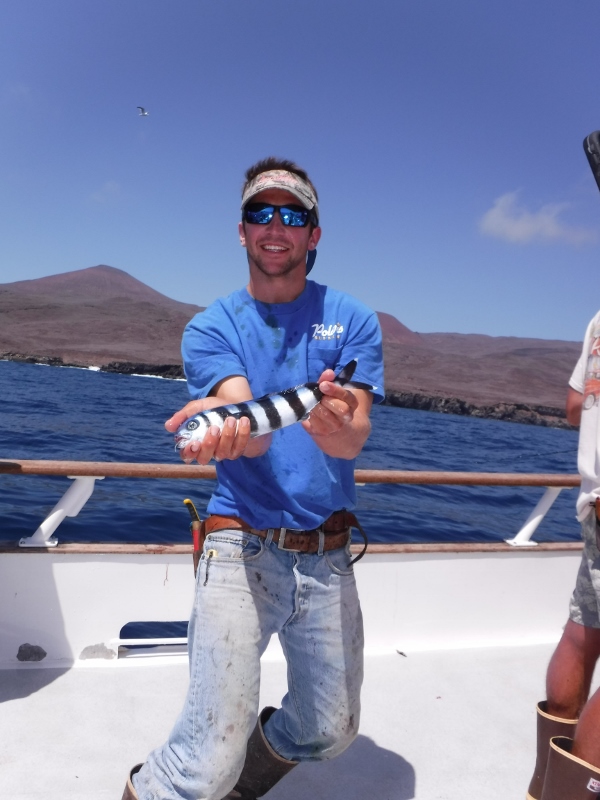 Great dish and a Pilot Fish!
9-12-2018
Team Supreme

Today we we picked at the quality Tuna we have been after. Many successes before the sharks took their share. The fish were on both live bait and chunk bait. It was nice catching them on the chunk because we were able to use big hooks and heavy line. As opposed to small hooks and light line.
Pictured here is a neat looking Pilot Fish. Really cool looking blue fish with black stripes. They hang out with sharks waiting for bits and pieces from a kill to float back to them. Also pictured is a delicious sashimi spread prepared by chef Mike!