Fish Report for 5-11-2018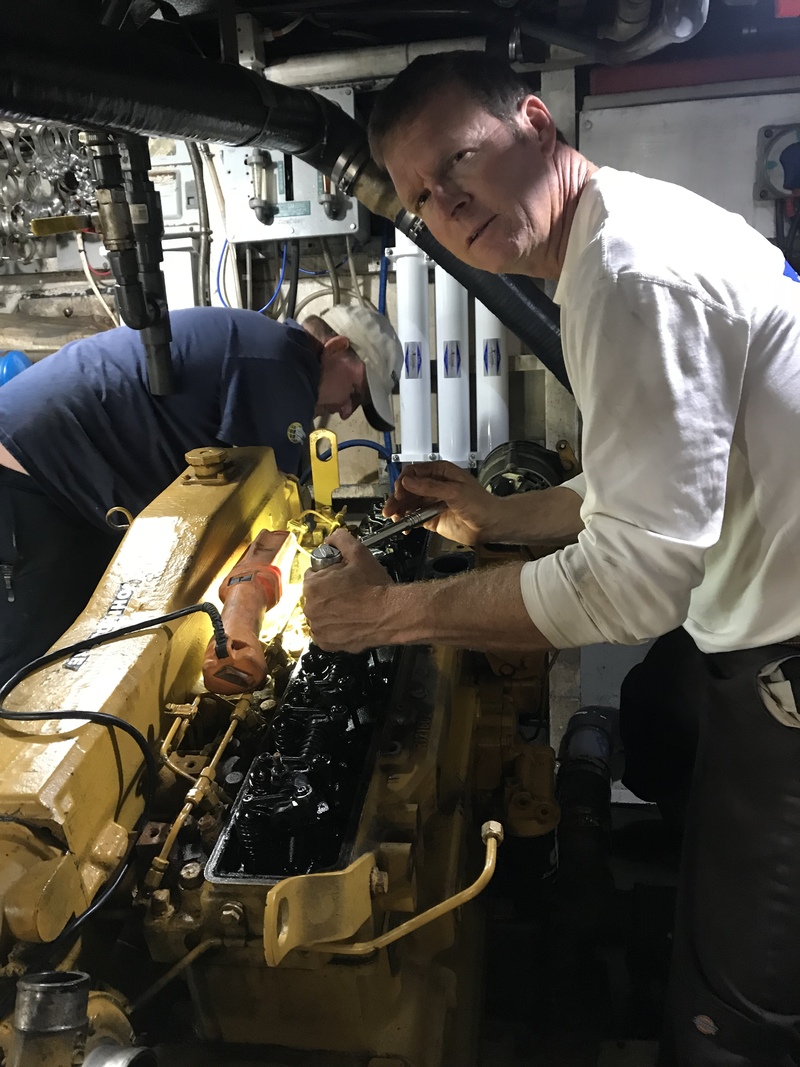 Repairs underway/New Trips added
5-11-2018
Tim Ekstrom

An update from the mechanical side of the equation as follows: We are in the process of rebuilding the engine that suffered from a broken valve. This set off a near catastrophic chain of events within the engine that we accurately predicted would need to be completely torn down and rebuilt.
On the good side of the equation the damage was limited to replaceable parts and components; no need to swap out the whole engine thank goodness. If our current pace of work continues we project to be up and running by the middle of next week. We are going to assess the local fishing then to determine the viability of adding a 1 1/2 day voyage next weekend.
Beyond that we have added a couple more 1 1/2 day voyages to our schedule following Memorial Day weekend. These are perfect voyages to introduce new friends and family to long range fishing on a "Mini" voyage of only 1 1/2 days. Suffice it to say that the local bluefin available now will only improve in quantity and quality as we progress into June and beyond. Like all Royal Star voyages these 1 1/2 day trips are "All Inclusive" - no extra charge for permits, visas, food, etc. etc. Taking that into account, and the fact that we operate these voyages exactly the same as any long range trip with beautiful meals, professional crew, and first class fish handling standards, these voyages are a real bargain.
Also, for anglers looking for a something just a little longer, check out our newly modified schedule in mid-July. We just added a new open 3 day voyage that coincides with the perfect time of the summer for local offshore Bluefin tuna, and dare I say albacore? The new trip is ready for booking through the office or on-line. If anyone has questions about the newly added voyages, or any others, please don't hesitate to give us a call. Brian, Randy, and I are available throughout next week.
Photos today serve as a reminder to Royal Star anglers, and all others, that we are far from wallflowers or finger pointers when it comes to the maintenance of our beloved Royal Star. When I stated that "we" will need to rebuild our engine I meant that literally. The mechanical skills we have acquired throughout our history in fishing assures Royal Star anglers that we are competent when it comes to servicing and maintaining our equipment, and diagnosing problems when they do occur. I'll keep the site updated with more photos from the project next week, and with fishing and trip information as it unfolds. Happy Mother's Day weekend to all the mom's out there doing their part to keep us supplied with fisherman!! Thank you for all your sacrifices of love!