Fish Report for 3-4-2018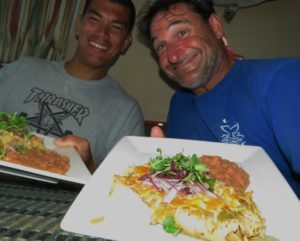 Royal Polaris Fishing Report
3-4-2018
Royal Polaris Crew

MANGROVE SPECIAL!

Mangroves are a special gem of a place inside the lagoon and home to many fantastical creatures!

Our OSU pod of marine animal lovers is having a terrific time!

Royal Polaris has safely exited the San Ignacio lagoon and is heading north. Thanks KUYIMA for taking good care of us!

The weather is cool and breezy with reasonable seas.

Cory and Dave continue to make delicious food! Thanks Kathy Lopreste for the WAHOO! We had Ono Enchiladas for lunch! The Close enough to Thanksgiving Turkey dinner was out of this world! YUMMY!

More tomorrow! Adios!